Slice of Life- Folate and Pregnancy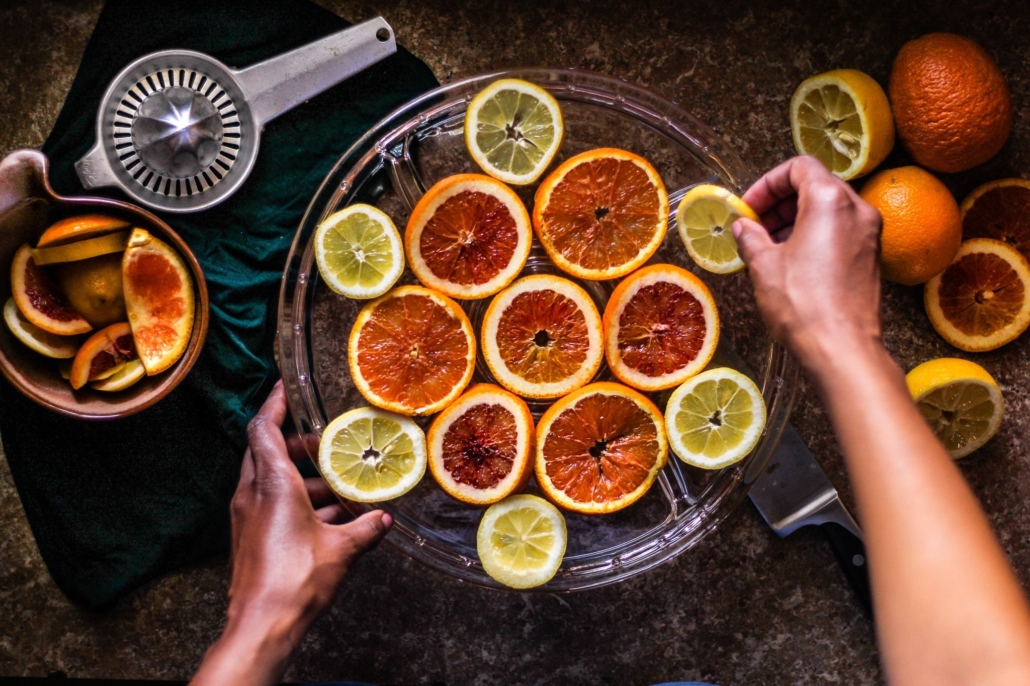 We often associate citrus fruits with vitamin C. Vitamin C is a water-soluble vitamin that aids in the growth and repair of body tissue. Vitamin C helps heal wounds and repair and maintain healthy bones, teeth, skin, and cartilage.
Let's talk about folate!
Folate is also known as folic acid and is vital during pregnancy. Folate helps to reduce the risk of spine and brain deformities (known as neural tube defects).
Citrus fruits also provide a rich source of folate. Pregnant women need 600 mcg of folate each day, and breastfeeding women need 500 mcg per day. An average orange contains about 30 mcg of folate and an 8-ounce serving of 100% orange juice provides 15% of the recommended Daily Value for folate, due to fortification.
Some other foods rich in folate include beans, avocados, and spinach and fortified foods such as grains.
If you are considering getting pregnant, our dietitians at Banister can talk to you about a folate-rich diet during preconception for the optimal spine and brain development.
KD
Institute of Medicine. Dietary Reference Intakes for Thiamin, Riboflavin, Niacin, Vitamin B6, Folate, Vitamin B12, Pantothenic Acid, Biotin, and Choline. Washington, DC: The National Academies Press. 1998:150- 188.
https://banisternutrition.com/wp-content/uploads/2023/06/Banister-Logo-41-years.png
0
0
Banister Nutrition
https://banisternutrition.com/wp-content/uploads/2023/06/Banister-Logo-41-years.png
Banister Nutrition
2019-06-01 12:16:26
2019-06-01 12:16:26
Slice of Life- Folate and Pregnancy