I enjoy the adventure of searching out and preparing new, healthy recipes. Having been to Israel last fall I became acquainted with the wonderful taste of figs. Figs have a brief growing season and very short shelf life which is why 90% of the world's fig crop is dried. One-half cup of dried figs is equivalent to approximately nine fresh figs. Figs are a great source of energy and fiber with almost no fat. Figs also contribute vitamin K, potassium, calcium, magnesium and iron to your diet. Add something new to your diet to keep it interesting, check out figs. cb
Fig Almond Bread

Streusel:
2 ½ Tlb brown sugar
2 Tlb all purpose flour
1 ½ Tlb coarsely chopped almonds
1 Tlb chilled butter
1/8 tsp cinnamon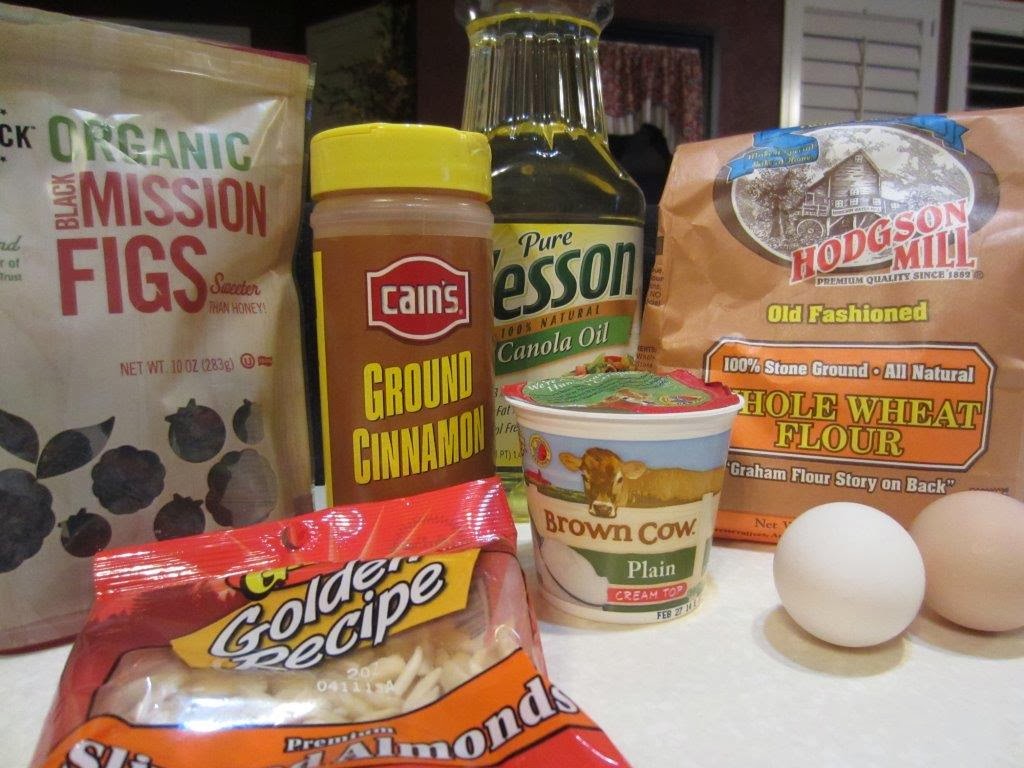 Bread:
1 c. dried figs
½ c. boiling water
Cooking spray
1 Tlb all-purpose flour
2 large egg whites
1 large egg
¾ c applesauce
1/3 c. plain fat-free yogurt
¼ c canola oil
½ tsp almond extract
¾ c. granulated sugar
6.75 oz. all purpose flour (about 1 ½ c)
2.5 oz. whole wheat flour (about ½ c)
1/3 c chopped almonds, toasted
1 tsp baking powder
1 tsp cinnamon
½ tsp salt
½ tsp baking soda
Preparation:
Pre-heat oven to 350 deg.
To prepare streusel:
Combine first 5 ingredients in a small bowl, stirring with a fork until crumbly, set aside.
To prepare bread:
Combine figs and ½ c boiling water in a small bowl; let stand 30 minutes.
Coat 2 (8 inch) loaf pans with cooking spray, dust with 1 Tlb flour.
Place egg whites and egg in a medium bowl; stir well with a whisk. Add applesauce, yogurt, oil and almond extract, stir well. Add sugar, stir well
Combine flours and remaining ingredients in a large bowl, stirring with a whisk. Drain figs and coarsely chop. Add figs and applesauce mixture to flour mixture, stirring until just combined. Divide batter between prepared pans. Sprinkle streusel over batter. Bake at 350 deg for 55 minutes or until a wooden pick inserted in the center comes out clean. Cool in pans for 15 minutes on a wire rack; remove from pans. Cool completely on wire rack.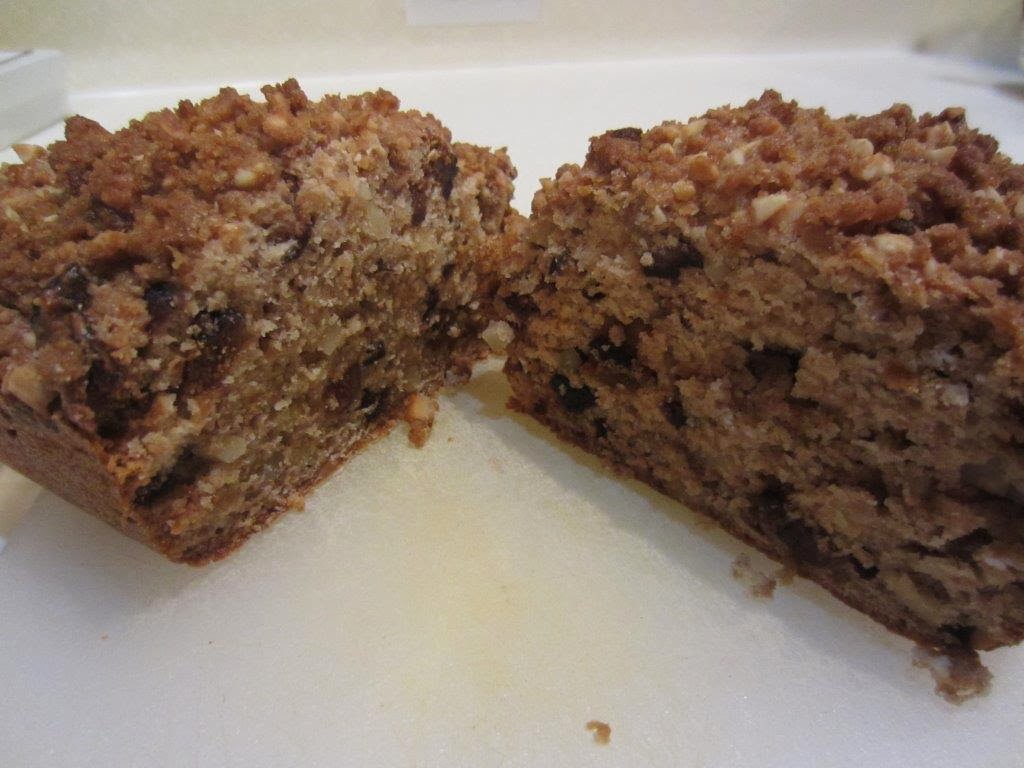 https://banisternutrition.com/wp-content/uploads/2014/01/FIG1IMG_3388.jpg
768
1024
admin
https://banisternutrition.com/wp-content/uploads/2023/06/Banister-Logo-41-years.png
admin
2014-01-27 19:17:00
2014-11-07 09:55:03
Fig Almond Bread